Tray De-nester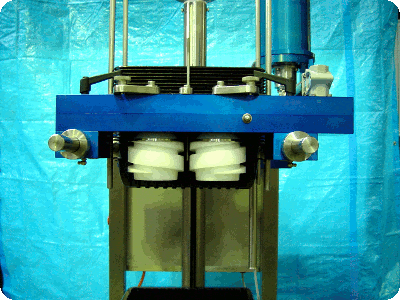 Overview
The Tray De-nester is a fully automatic machine designed to dispense plastic trays onto a conveyor periodically.
The tray de-nester magazine is adjustable for dispensing various size trays and is PLC control to allow different dispensing modes.
The Tray De-nester is of open construction and portable which allows ease of cleaning down at the end of production and ease of access for routine maintenance tasks.
Features
Positive helix dispensing system
Adjustable magazine for different size trays
Adjustable height
Quiet operation
PLC controlled for multi mode operation
Downstream flow control
Exit conveyor control
General Specifications

PLC and interface:
Allen Bradley (or customer specifications)
Sensors:
IFM (or customer specifications)
Speed:
Adjustable 0-60 rpm max
Voltage:
230 volt 50/Hz
Amps:
10